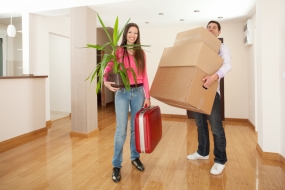 The Only Way to Sell Your Property
Selling your home can be a very stressful time. But it doesn't have to be that way. At Aloi Property Group, we aim to make the process as easy as possible for you.
We're abundantly aware that you can only sell your house once. And in order to sell it, it has to be done right. We believe in full transparency and maintaining excellent communication with our vendors.
Here are some great reasons to engage Aloi Property Group as the agency to sell your property,
We will give you an honest appraisal of your property's value.
We won't over-quote just to win your listing.
You will always have the power of choice as to how your house is marketed.
We will tailor marketing solutions that suit your budget.
We will not profit from your advertising dollars.
Any discounts made available to us will go towards reducing the cost of your advertising.
You will never be left in the dark, wondering what's going to happen next in the selling process.
We will communicate with you frequently and promptly from engagement to settlement.
We will make ourselves available to you at any time you have concerns about how the sale of your property is proceeding.
We will collaborate closely with you and will not take any important steps without your knowledge and approval.
At all times, we will treat your buyers with the same integrity and respect as we have afforded you.
The best outcome for you will only come if we have the trust of prospective buyers.
We will respect at all times that your house is your home and your most valuable asset.
All open for inspections will be arranged to suit your needs.
We will qualify potential buyers as to their willingness and ability to purchase your property.
We know Adelaide and keep close watch on the condition and fluctuations of the real estate market.
We use the latest technology to sell your property.
Aloi Property Group is proudly a family owned business and we care to do the right thing by all our clients.
We always try to exceed clients' expectations.
The Aloi Property Group Guarantee
We guarantee to our valued clients that we will do everything in our power to make your dealings with Aloi Property Group rewarding, risk-free and simple.
The management and staff of Aloi Property Group will do whatever it takes to ensure your ongoing satisfaction.
Mission Statement
To provide an outstanding real estate service based on the highest standard of ethics, values and customer care. By doing so, we will earn the trust and loyalty of vendors and buyers who will become our lifelong clients because we will always place the highest priority on their requirements as they embark on their real estate journey with us.