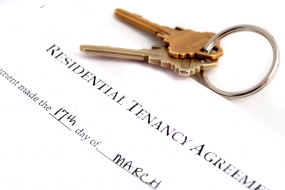 Working in partnership with you
You have worked hard and planned wisely in order to own an investment property. At Aloi Property Group, we are here to help you gain the healthiest return whilst minimising any potential for setbacks.
As your Adelaide property managers, we will work in partnership with you because your property is as much a part of our success as it is a part of yours. We will act on your behalf to place the most suitable tenants, maintain the house in good order and eliminate the risk of any circumstances which could result in a rental shortfall or other avoidable expenses.
Far beyond simply collecting rent, we are committed to helping your property improve in value so that when it comes time to sell, you achieve the maximum capital gain on your initial investment. After all, that's what property investment is all about.
One of the most valuable virtues of our business is the good relationships we nurture with our landlords and tenants who are of course, the bread and butter of our day to day operations.
Trust and confidence
We appreciate how hard it is for our landlords to entrust the management of their properties to a third party. We will not let you down. Our expert and caring team are kept informed of any developments and changes to your property's management and will act accordingly to ensure that it continues to perform and deliver a healthy return.
Staying in Touch with You
At Aloi Property Group, we are committed to nurturing transparent and effective relationships with our landlords and our tenants. We have devised appropriate office systems and protocols to maintain effective communication with you so that you are always kept abreast of all developments involving your investment property.
Whether you are based elsewhere and need Adelaide property management services for your house here, or you are a local and would like it all taken care of for you, we can assist.
By engaging Aloi Property Group, you can sit back and enjoy the returns delivered by your rental property, and not have to worry about a thing.