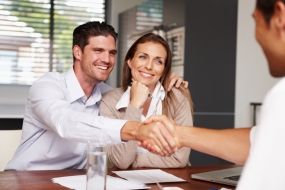 Bruno Aloi
Aloi Property Group was established by Bruno Aloi, a born and bred Adelaide local who spent his childhood accompanying his father and brother to weekend property open for inspections and auctions. The fast pace and ever-changing face of real estate are part of Bruno's enthusiasm, which also comes from his enjoyment of being involved in people's major life changes. Selling a home and hoping it will be well looked after by the new owners, or allowing unknown tenants to move in to an investment property are difficult milestones in anyone's life. Bruno appreciates the sensitivity required and knows that his efforts can go a long way to smoothing the road for clients.
Bruno knows Adelaide intimately, having lived here all his life. He knows the people, the environment, the climate and the way of life, all pluses for a person who has the job of introducing clients to their new homes.
With his supportive wife Angela by his side, Bruno loves going to the beach or listening to a great band, sitting back and relaxing with friends and family over a meal or a quiet drink. His favourite thing about living in Adelaide is that it's possible to drive from one side of the city to the next in under half an hour. Its clean and tidy appearance, great cafes and restaurants and the population's pride in their city are all reasons why Bruno and his family call Adelaide home.