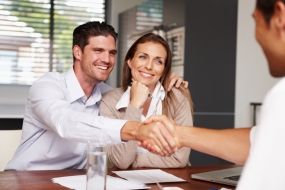 We make Real Estate easy!
At Aloi Property Group, we take great pride in delivering the best service to all our clients; vendors, buyers, landlords and tenants alike. As a family owned and operated business, we are determined to do the right thing by our clients at all times.
The Director of the company, Bruno Aloi was born and raised in Adelaide and even as a child, accompanied his family to countless weekend property open for inspections and auctions. His genuine love for the real estate industry is what led him to establish Aloi Property Group with his ever supportive wife, Angela.
Exceeding your Expectations
Aloi Property Group will exceed your expectations in terms of honesty, integrity, hard work and the achievement of results. We intend to be around for a very long time so we can continue to enjoy the pleasure of living and working in Adelaide, the city we adore and which we believe is the best in Australia.
We can help you with outstanding property management services as well as the sale of your property. Our belief is that by acting on your behalf as if your property is our very own, we will organically provide you with the best possible standard of service and ultimately, the best possible outcome.
Prospective tenants and buyers will soon learn that we are different from other Adelaide property managers and real estate agencies. We treat all our clients with respect and take the time to understand their requirements.
Whatever your need – listing your property for rental, selling your home or searching for a house to buy or rent – Aloi Property Group can help you. Simply give us a call on (08) 8337 0200 or drop us a line and we will attend to your enquiry promptly and efficiently.